Sonoma County is expansive, rugged, and wild. It spans from just north of Marin County up to Mendocino and is roughly twice the size of Napa. Within that expanse, there's a wide variety of climates and terrains, from rocky coastal cliffs to pastoral inland valleys. And, within that expanse, travelers can find everything from white-glove dining to highway roadhouses – and in Sonoma, it all makes perfect sense. Consider it the yin to Napa's yang, and in the best way possible.
Sonoma's kitschy nickname is "Slownoma" because it's so much more laid-back than neighboring Napa. In that spirit, we've created a slow-foods-ish long weekend itinerary to experience Sonoma at its best.
3 Day Sonoma Itinerary: Top Wineries & Things To Do
---
RELATED: Itinerary For Visiting Mendocino County California
---
How to Get To & Around Sonoma County
Sonoma is just north of Marin County, which hugs the peninsula dipping south towards San Francisco. It borders San Pablo Bay to the southeast, Napa to the east, Lake County to the northeast, Mendocino to the north, and the mighty Pacific to the west.
Given its proximity to San Francisco and the Bay Area, it's about 2.5 hours from San Francisco International Airport (browse for flight deals here). And while that may seem more of a day-tripping experience, Sonoma is so beautiful and large that it's really worth creating a multi-day excursion. You're here to decompress, after all – why rush it?
---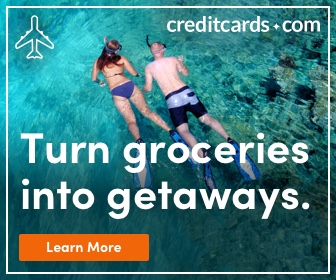 ---
Winetraveler Tips: We strongly suggest renting a car and driving north from San Francisco along the Sonoma Coast and then ultimately inland. The drive around the region itself can be a highlight of this 3-day trip. Take a look at rental deals in San Francisco currently offered by Expedia.
We recommend several hotels throughout this guide, but you can always browse for hotel options in Sonoma here. You can also earn points and miles on everyday purchases (including wine) by leveraging some of our top travel reward credit card picks.
Alternatively, many visitors to the Sonoma region prefer not to drive and opt for hiring a private driver or tour guide. If this sounds like it's more your speed, customize an itinerary with a private driver using Bliss Wine Tours, which also includes hotel pickup and dropoff. The service and experience is top-notch.
---
Day 1
Nothing ever good comes of wine tasting on an empty stomach so let's start off our first day at Basque Boulangerie Café at 460 1st St E, right in Sonoma itself. With a large menu of pastries and light meals, Basque will provide the delicious base needed to prepare. And while we could spend the rest of the day exploring the shops around the square, we have wine to taste!
Not even a ten-minute drive from Basque is our first stop: Buena Vista Winery at 18000 Old Winery Road in Sonoma. Don't worry about starting on too high of a note here – as stunning as Buena Vista is, we promise the rest will impress as well. That said, Buena Vista is breathtaking. Founded in 1857 by Hungarian count Agoston Haraszthy de Moksa, it's California's oldest winery despite that little hiccup known as Prohibition. Today, Buena Vista offers everything from dry Furmint (an indigenous Hungarian variety) to powerhouse Zinfandels so there's something for every palate.
---
RELATED: 10 Must-Visit Napa Wineries: Boutique & Off The Beaten Path
---
Before heading to lunch, take a moment to work off the tasting with some gorgeous views attached at Sonoma Overlook Trail accessible at 198 1st St W in Sonoma. It's only about 3 miles so it's the perfect rejuvenator after midday wine.
From there, head to Tasca Tasca at 122 Napa Street in Sonoma for an incredible Portuguese tapas-style lunch. Guests can choose combinations of different small plates that include cheeses, veggies, blood sausage, and Portuguese seafood dishes.
Allocate the first afternoon for Hanzell. Set on the outskirts of Sonoma on 18596 Lomita Avenue, be sure to book a visit in advance (call 707.996.3860). Hanzell has updated to become a fully comprehensive organic farm as well as a winery and while touring the property, there's a good chance you'll be able to make friends with their herding dogs. Back at the cozily rustic tasting room, explore Hanzell's lovely Pinot Noirs and Chardonnays.
How much energy do you have left? For a low-key dinner, try HopMonk Tavern at 691 Broadway in Sonoma. Check out live music in the garden as you unwind with a local beer and Nashville hot fried chicken. If you're looking for something a bit more polished, it's hard to go wrong with the girl + the fig in the Sonoma Hotel at 110 Spain Street in Sonoma. The epitome of California cuisine since 1997, the girl + the fig shows no signs of slowing down. The ingredients are about as fresh as it gets, and the wine list has some international gems. You can also take a Sonoma walking Food Tour for a fun and deeper dive into downtown.
Before you call it a day, be sure to explore Sonoma on foot and check out the San Francisco Solano Mission at 114 East Spain Street. If you want to dive deeper into California history, hold off until the morning when it opens back up and be sure to visit the memorial to indigenous people that died as a result of the Mission.
Food, booze, and history can be exhausting. Bed down at the historic Sonoma Hotel at 110 West Spain Street. Set in a building from 1879, the Sonoma Hotel will take you back in time while maintaining top service. The El Dorado Hotel at 405 1st Street West is another antique gem but with a pool, which can be a must on hot summer days. You can search for additional hotels during your travel dates here.
In addition to the activities mentioned above, immerse yourself in Sonoma with some of these highly-rated tours and experiences offered by our local friends:
Day 2
Start the day off at Sunflower Caffé at 421 W 1st Street in Sonoma for a quintessential Californian breakfast. Granola waffles, avocado toast, and matcha lattes are balanced out with buttermilk biscuits and CBD sodas. Any direction you take will be delicious.
Before heading out of town, pop into the Sonoma Valley Museum of Art at 551 Broadway. With various exhibits of modern art, it's an aesthetic delight and provides a little creative refresh before forging on to more wineries.
Today, we're heading to the coast. It's about an hour to Bodega Bay and this is where things get wild: as soothing and elegant as Sonoma is, Bodega Bay is rugged, basic, and simply gorgeous! Thankfully, there are wineries along the way so we'll stop off at Occidental at 14715 Bodega Highway in Bodega. Founded by Steven Kistler in 2011, he's continued his commitment to excellence and the entire experience at Occidental is Sonoma at its best. With a very focused offering, Occidental's wines are precise and elegant, much like the tasting room and property. Be sure to request a visit well in advance since tastings are by appointment only.
If you'd prefer something a little more off-the-cuff, pop into the Sonoma Coast Vineyards tasting room at 555 Highway 1 in Bodega Bay itself. Pinot Noir and Chardonnay shine on the cool northern coastline of Sonoma County, and Sonoma Coast Vineyards provides textbook examples of the wine.
Since you're along one of the most fabled coastlines in the world, take advantage of the moment and explore the beaches. Certainly, not the warm and sunny beaches that come to mind when we think of California, the northern coastline is turbulent, rough, and craggy. It's also incredibly beautiful and it's easy to understand why artists' colonies have popped up along the coast for the last two centuries. Pinnacle Gulch access is found at 20600 Mockingbird Lane in Bodega Bay, where a short hike will lead out to beautiful sands and views of the Pacific.
By this time, you've got to be hungry but let's just keep things real and hit Casino Bar & Grill at 17000 Bodega Highway in Bodega Bay. This old-school tavern serves up inventive pub fare like barbecue and deep-fried hand pies. And although we're sending you here for the food, check out the décor: that wallpaper is mid-century fabulousness!
No trip to Bodega Bay would be complete without re-enacting a scene from Alfred Hitchcock's "The Birds." Flail your arms about and scream at the imaginary flock of birds attacking you outside of Saint Teresa of Avila Church at 17242 Bodega Highway. Or better yet, spare the locals and don't, but instead enjoy this historic and picturesque landmark.
Ready to dive back into some wine? Perfect! Head back inland a half-hour to Sebastopol and hit Dutton-Goldfield Winery at 3100 Gravenstein Highway North. Dutton-Goldfield uses the cool Sonoma coastal climate to the best possible advantage with its cool climate Riesling, Pinot Blanc, and Chardonnay. Their Pinots are just as lovely and nuanced with bright berry notes and heady aromatics. Or, go to the famed Merry Edwards at 2959 Gravenstein Highway North instead. Although Merry herself is no longer at the helm, her namesake winery carries on the traditions she started with stunning results. The wines exhibit her particular attention to detail and it's a pure delight to taste the many Pinot Noirs side-by-side. Be sure to secure at least a few of their unique Sauvignon Blancs while you're there.
It should be right around now that you think "WOW am I hungry!" and as it turns out, you're in a good spot. Underwood Bar and Bistro is at 9113 Graton Road in Graton, which is a "blink-and-you'll-miss-it" kind of town. There's nothing to snooze on at Underwood, though, as you settle in for a stellar meal. Fresh oysters, panzanella salad, and hoisin-glazed ribs are met with a thoughtfully curated wine list. It's a French bistro with a decidedly California twist, and the décor is endlessly explorable too.
If you plan with friends, definitely stay at the WineBerry Lodge at 3025 Granvenstein Highway in Graton. This 3 bedroom house includes all the bells and whistles: pizza oven, decked-out kitchen, jacuzzi, and more. If you're looking for somewhere a bit simpler to crash, try the Fairfield Inn & Suites at 1101 Gravenstein Highway in Sebastopol. It's a standard hotel (with a pool!) that might fit the bill. There are also several adorable Airbnb rentals in the area that are worth checking out.
Day 3
Westside Café at 171 Pleasant Hill Avenue N in Sebastopol should hit all those breakfast points: fantastic coffees, fresh juices, a pastry selection, and wraps for those who want something a bit heartier.
Ready to head north? It would be just… wrong to visit Sonoma County and not experience glorious redwoods so our first stop today is Armstrong Redwoods State Reserve at 17000 Armstrong Woods Road in Guerneville. It's about a half-hour north and west from Sebastopol and offers a range of trails, so you can explore as much or as little as you like.
However long you choose to hike, work up a thirst because our first wine stop is Unti Vineyards, about 40 minutes further north at 4202 Dry Creek Road in Healdsburg. (Do keep in mind that roads in this area are very twisty and please drive with caution.) Unti focuses on Rhone and Italian varieties, including Grenache Blanc and Aglianico. Unti also has estate-grown olive oil, which is a must.
After Unti, hop five minutes away to Ridge Vineyards at 650 Lytton Springs Road. Ridge is among the best of the best in Zinfandel and has been since the late 1970s. Book a tasting on the terrace to relax as you enjoy Sonoma Zin at its finest.
For lunch, let's brighten up the palate a bit and hit Willi's Seafood & Raw Bar at 403 Healdsburg Avenue in Healdsburg. An extensive raw bar is complimented with lobster rolls, crab cakes, and all sorts of fresh seafood goodness.
If by now you need a little break from eating and drinking, head over to Modern Antiquarium at 452 Healdsburg Avenue. Take some time to dive into the inventory because you truly never know what you'll find here. From there, wander around Healdsburg Avenue and Healdsburg Plaza – it's dotted with boutiques and curated shops.
Now recharged, let's hit some more wineries! Seghesio, another standout Zin producer, is a quick walk at 700 Grove Street in Healdsburg. If you'd rather have something a little lighter, head to J Vineyards at 11447 Old Redwood Highway in Healdsburg for a delightful glass of bubbly.
For dinner, make reservations at the elegant Valette at 344 Center Street where you can enjoy an exquisite meal in a low-key environment. Or, try Bravas Bar de Tapas at 420 Center Street for fantastic Spanish fare in a lively atmosphere. Either one is sure to help end your trip on a high note!
For the last night, splurge for the Cottages at Healdsburg at 425 Foss Street. Each cottage is thoughtfully styled to maximize aesthetics and comfort at once. Or, Hotel Trio Healdsburg at 110 Dry Creek Road offers more comprehensive hotel accouterments, including a pool and a fitness center.
Sonoma holds a bounty of nature, wine, culture, and creativity that it's endlessly explorable. It's worth taking the time to slow down and enjoy all that it has to offer. We hope you enjoy your trip, and please let us know in the comments what you liked most!
Editorial Disclosure: Any opinions, analyses, reviews or recommendations expressed in this article are those of the author's alone, and have not been reviewed, approved or otherwise endorsed by any card issuer or bank.
---
You are reading "3 Day Sonoma Itinerary: Top Wineries & Things To Do" Back To Top
California wineries, wine regions in California, wine destinations in the US: pacific northwest road trip
If you enjoyed this guide, consider joining the Winetraveler Discord Server and Facebook Group to interact with other Winetravelers, ask for additional California wine country travel advice, and for travel inspiration around the world.
Get Articles Like These Directly in Your Inbox!